AI powered
photo collage maker
For businesses and partners

We have been specializing in photo collages for many years. We have developed an optimal technology and algorithm for creating awesome photo mosaic collages. We have combined AI with our years of experience in this field to provide you with a user-friendly solution. This is an easy to use photo collage generator.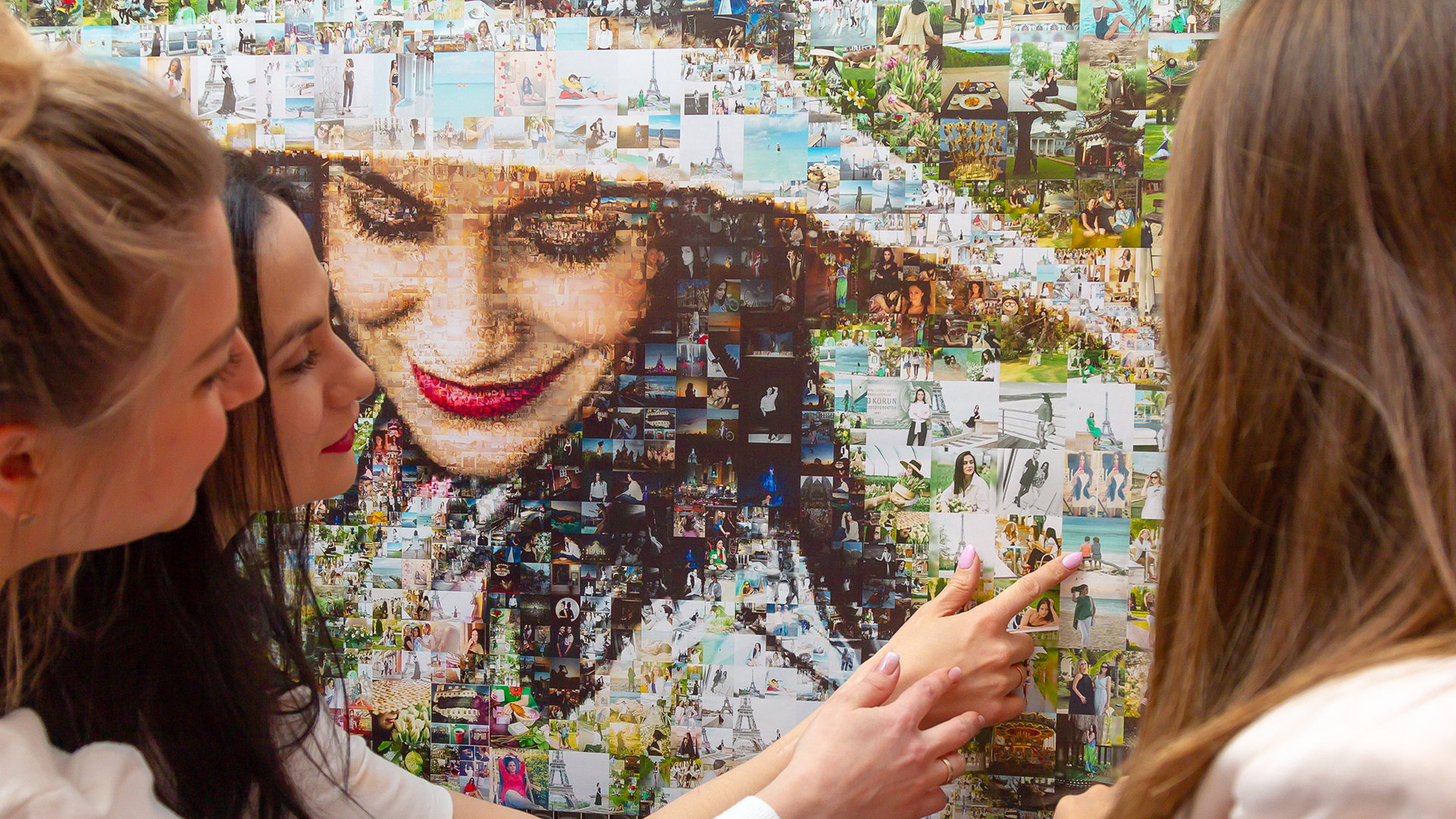 We have already produced and shipped over 15,000 artworks worldwide. Previously, it would take a designer 3 hours to create a single piece, but with our recent advancements, it is now done automatically!

We have decided to make our internal tool public and launched this startup. We are currently planning a rapid phase of finding B2B partners to scale our service. This is the perfect time to take advantage of our offer and start selling these wonderful collages to your clients.


The advanced technology generates great photo collages
Simply upload the main and individual photos and wait for notification by email when your collage is ready or write to us to integrate API on your side.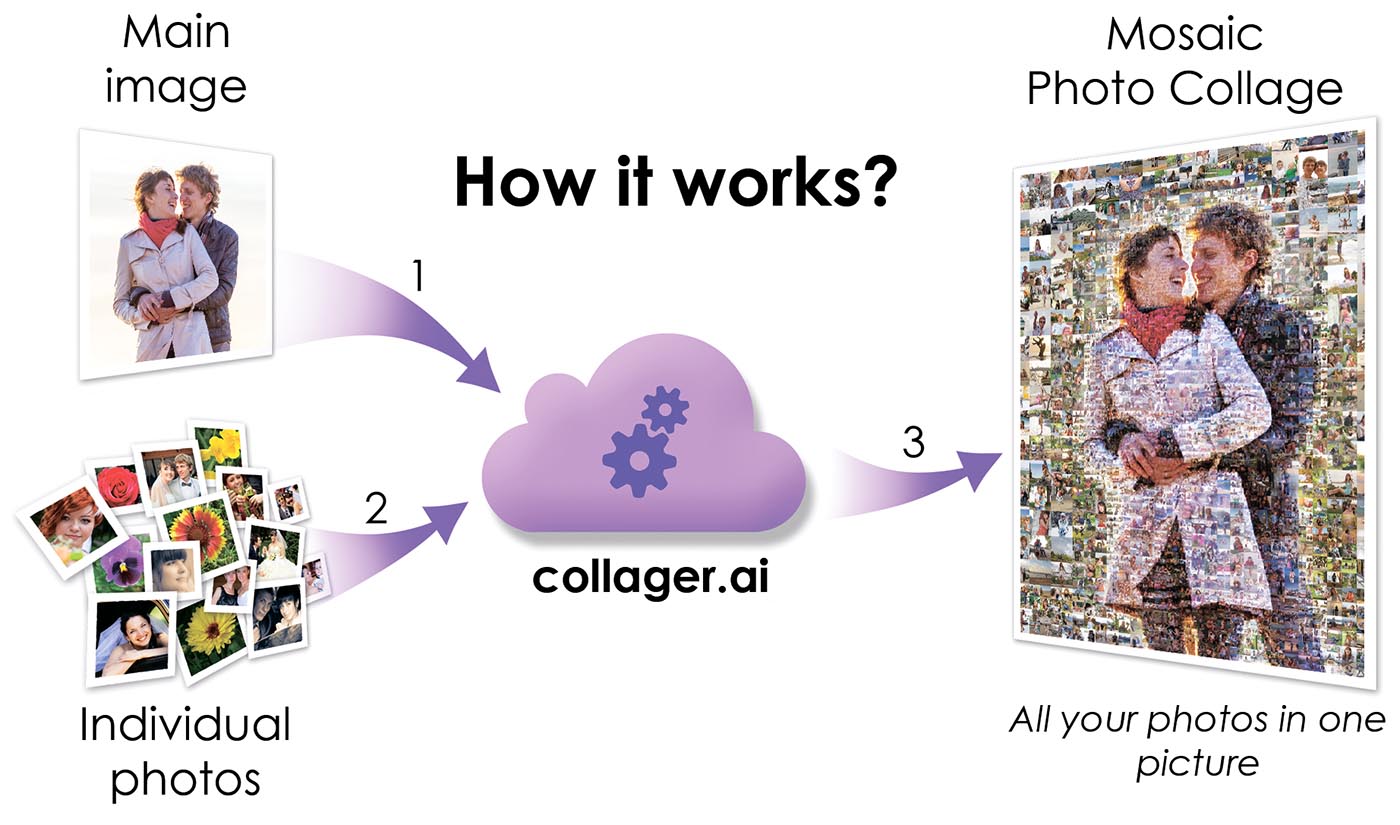 Each artwork will elicit "WOW" emotions from your clients,
and they will enthusiastically recommend your service!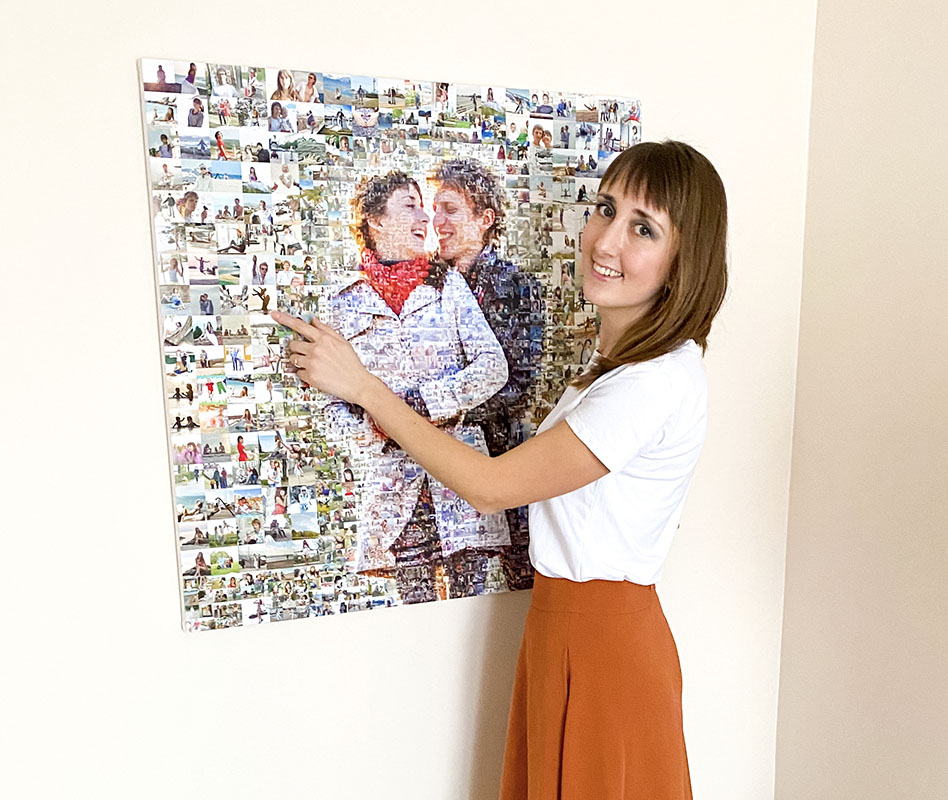 High resolution image ready to print in any format
(hover over the image to magnify)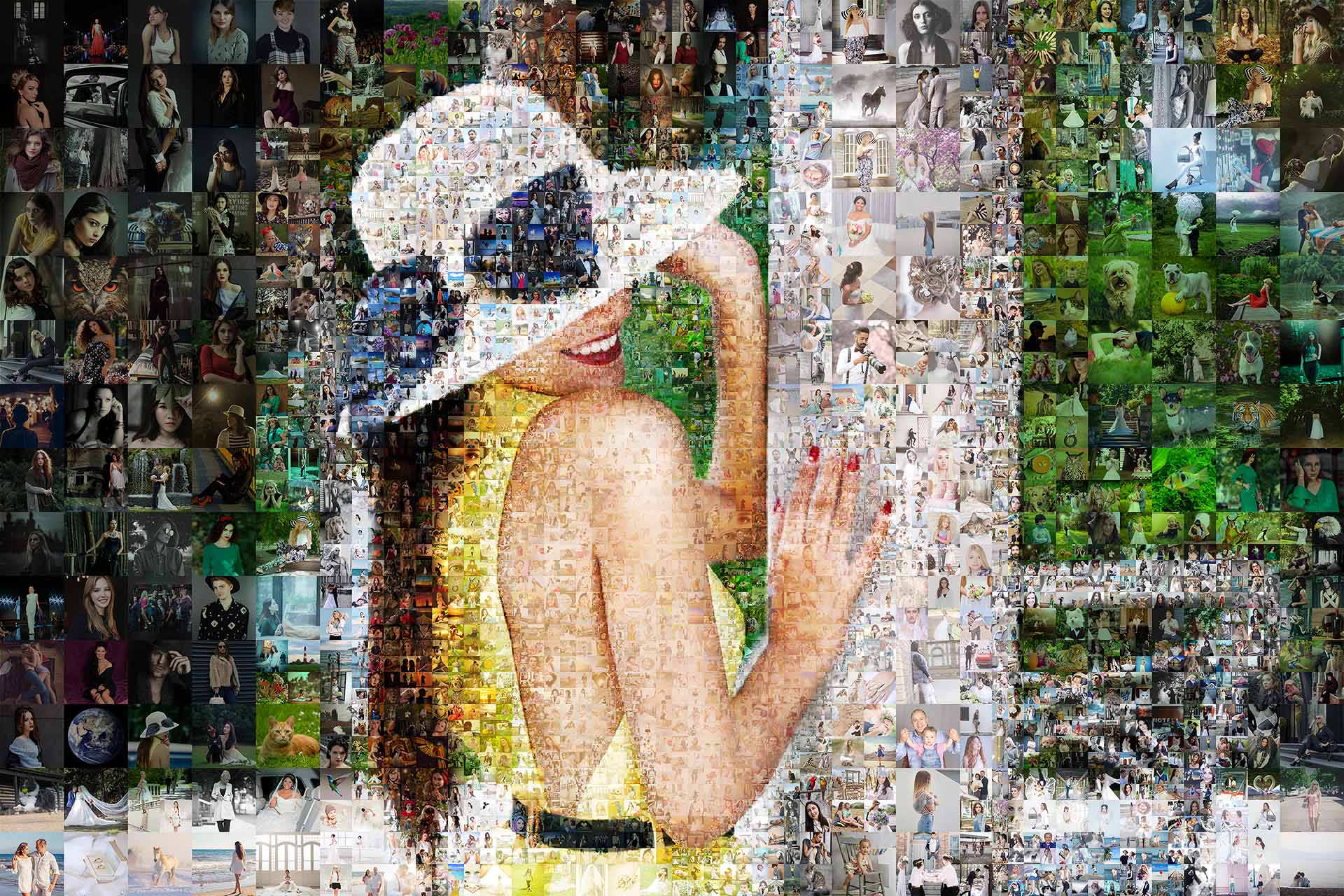 Easy steps to generate awesome photo collages:
Create a project (slot) for a new collage.
Upload 1 or multiple main images. A separate collage will be automatically generated for each image.
Upload the individual photos.
Wait for email notification.
That's it! :)

You don't need a powerful computer, you can do it all from your smartphone. No need to process or convert the photos, and no cropping required.
If you want to create one more collage with a different main image, simply upload another main photo to existed collage project.
Why do these collages evoke delight,
and customers come back for repeat orders?
A photo mosaic is an artistic composition created by combining multiple small photographs to form a unified image. Canvases with photo mosaics possess a unique visual charm and, in 99% of cases, evoke positive emotions for several reasons:

Uniqueness: photo collages are unique works of art created individually for each client. Each photograph used in the mosaic holds its own significance and story, making the artwork special and personalized.

Memories and emotions: The photos used in the mosaic can be associated with important moments and events in people's lives. Viewing such a canvas allows for reliving and recalling numerous positive emotions and memories.

Visual impact: photo mosaic have a unique aesthetic appeal. The multitude of small images, combined into one, creates an interesting visual effect that captures attention and arouses curiosity.

Decorative and stylish: Photo mosaics can serve as vibrant and original elements of interior decor. They can accentuate the individuality and style of a home, adding a touch of creativity and uniqueness.

Unique gift: photo mosaics can be the perfect gift for special occasions such as weddings, anniversaries, birthdays, and more. They represent a unique and personalized gift that will be cherished and memorable.
Photomosaics (photo-collages) combine emotional value, visual impact, and uniqueness, making them appealing for every home. They allow preserving and highlighting significant moments in life and adding a special charm to the interior. That's why this type of gift is in demand. If you're involved in photography or printing, this service should be offered in your company!
Emotions are priceless! Your artworks
will capture emotions and delight your clients!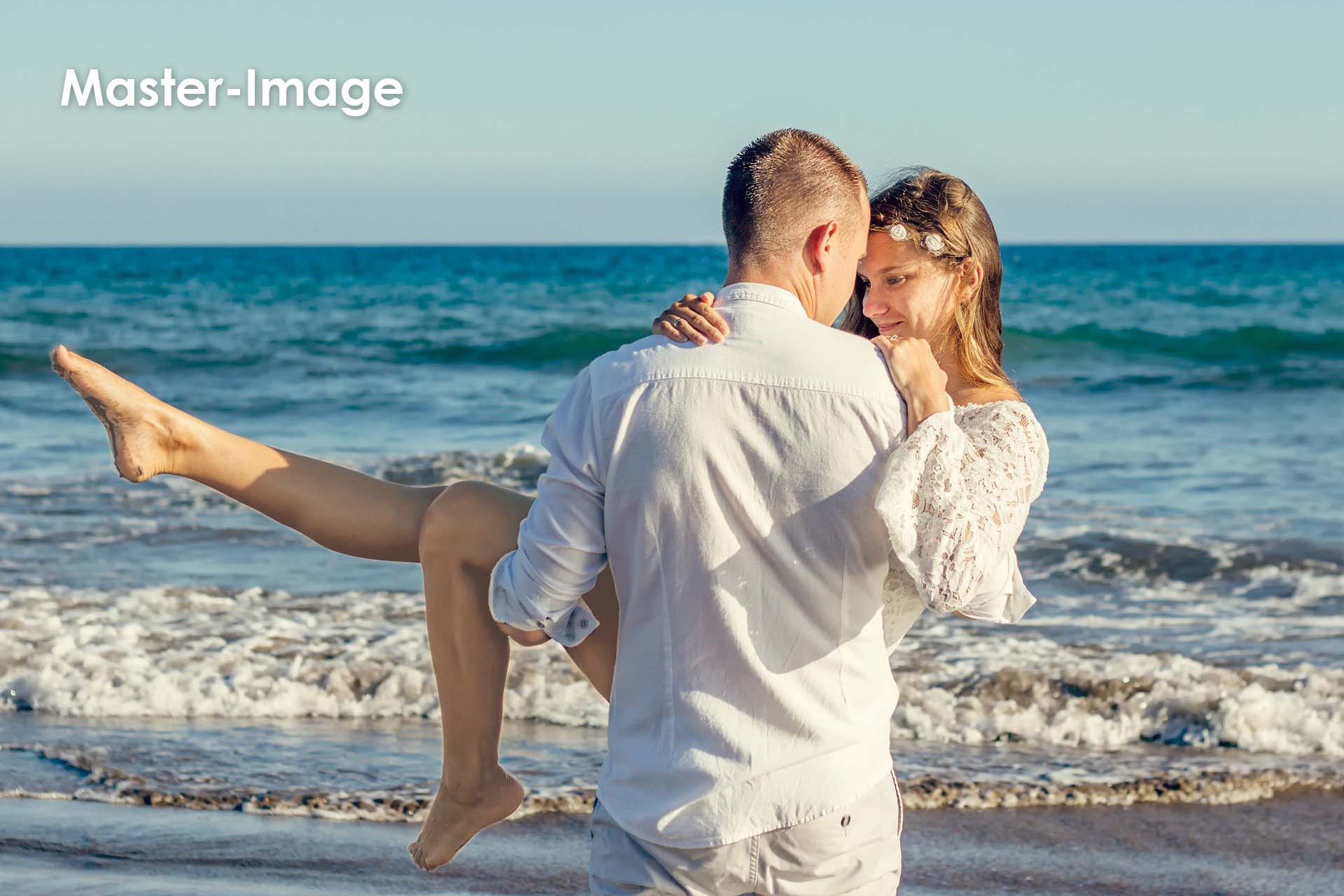 Features
Fast processing time (5-20 min)
Intelligent cropping: No heads are cut off in the photos, and any client's photos can be used in the collage, whether they are vertical or horizontal.
Multiple collage options can be generated with different parameters (add this option in support)
Mixing photos of different sizes is more interesting than using uniform-sized photos.
Possible API access
Intelligent color overlay. Important areas are enhanced while the background and less important elements are subdued, improving the overall balance of the image.
Each photo will appear at least once in the collage.
There is an option to prioritize certain photos during the selection process, ensuring they appear larger in the final collage.
Everything is ready for scaling with major B2B partners. We can generate thousands of images per hour.
The print file resolution is high, at 15000x15000 pixels or even larger. It is ready for wide-format printing.
Supports many image formats such as RAW, HEIC, WEBP and more.
You can download a collage in Photoshop PSD format with layers, and a base with automatically cropped and processed individual photos in one archive (for professional designers).
99% of customers were satisfied with the collage and placed print orders.
We offer a white-label solution with your logo and company name for previewing to your customers.
You don't need to worry about the software or training a designer to create such artwork. We continuously improve our technology, which already delights our clients.
Add collage creation to your list of services! You have nothing to lose, just showcase a few sample collages on your website or send out a newsletter. Start by creating a ready-made collage from your own photos.
We are continuously improving AI collage maker to ensure your clients are delighted with cool and unique collages, and to help your business thrive.
So, make a business with selling mosaic collage to your customers. Please complete a quick registration and start creating collages for printing and selling to your clients.

Enjoy!
Sign up now